"Tired of the daily grind?"
So was Doris Craig.
Her position with an orthodontist regularly placed her in the lab remixing and adding alginate to the tongue area of impressions or grinding out stone from the tongue-area of models. Grinding raised stone "dust" in the air. And Doris didn't like that her hands were cracking and sometimes blistered. The entire process seemed to her altogether messy and time-consuming. Doris Craig imagined a better way.
She dreamed of a cost-effective, premixed tongue filler that popped out clean with only wash-away residue. Bing! Necessity, as they say, is the mother of invention. Rather than waiting for an inventor to have the idea, Doris went to work and created Wonderfill. By the end of March 2000 she had a product that her employer's staff didn't want to be without — ever again.
Lengthy searches for just the right smell and texture ended in a light pink, peppermint scented tongue filler that is now known as Wonderfill — and available today through distributors to all practices and labs that are tired of the daily grind.
Just Compare — approximate time to make a model using:
Wonderfill – 5 minutes

Alginate – 10 minutes
Plaster/Stone – 25 minutes
Plaster/Stone without a filler
Tedious, time-consuming grind-out of buildup
Results in breathable stone "dust"
Can result in poor appliance fit
Messy
Coarse model appearance
Alginate as the tongue filler
Requires mixing
Messy
Hard to form
Setup & cleanup time
Often needs carve-out of residue
Wonderfill as the tongue filler
Pre-mixed
Long shelf life
No setup & cleanup
Easy to form
Water soluble
Quick-use void filler
Groomed model appearance
Results in better-fitting appliances and bleaching trays
Wonderfill can also be used with a Bleaching Tray!
Use Wonderfill to block out area to be bleached.
See directions below!
Wonderfill Advantages
Water-soluble and easy clean-up
No need to mix alginate filler
Eliminates grinding out stone from lower impressions
Holds up under heat when making heat-shrink retainers
Fills in bubbles, air pockets, missing teeth and undercuts
Enhances the fit of appliances and bleaching trays
Excellent in creating a temporary dam when making partial molds
Additional Useful Information About Wonderfill
For Use as a Tongue & Void Filler
1. Form a domed bridge in the tongue area.
2. With Wonderfill in the tongue area, pour plaster/stone.
3. After plaster/stone fully sets, pop out non-sticky Wonderfill.
4. Using only water & a brush, remove the slight residue that might remain.
For Use with a Bleaching Tray
1. Use Wonderfill to block out area to be bleached.
2. Directly apply Wonderfreeze to vacuum forming material.
3. Remove Wonderfill. Ready to use!
How long can you leave Wonderfill in contact with poured, boxed impressions? Can you leave the boxed, poured impressions made with Wonderfill overnight?
It is not recommended to leave poured, boxed impressions in contact with Wonderfill for longer than the time needed for gypsum to set up. This is because the moist nature of Wonderfill will prevent full drying of stone (land areas) in contact. Once the gypsum product used in the model construction has set to hardness, separate the Wonderformer and Wonderfill from impression. Gypsum left in contact with Wonderfill for prolonged periods will stay moist to the touch until exposed to air. Therefore, it is suggested to not leave boxed and poured impressions made with Wonderfill to stand overnight.
---
Is Wonderfill safe and non-toxic?
Wonderfill is premixed and does not have to be ground out, eliminating infusion of "dust" particles into the air.
---
How expensive will it be to use Wonderfill?
Wonderfill compares to alginate in cost and for use outstrips alginate as a tongue filler in every way.
---
Alginate is wearing out my hands. What will Wonderfill do to them?
Because Wonderfill is premixed and forms easily into the tongue area, your hands are pampered as never before. No grinding and no dust to breathe either. And the light scent of peppermint is a nice plus.
---
Why would I switch to Wonderfill when I have my routine down pat?
Wonderfill is an easy switch and provides unparalleled benefits! Practices who have used one sample tub have returned for Wonderfill on a regular basis. When asked why they switched products so quickly, assistants and technicians pointed to time savings, cleanliness and ease of use.
---
How does Wonderfill produce a show-worthy model that also results in better fitting appliances?
Wonderfill was specifically developed to pop out of the tongue area cleanly. Its water soluble nature allows any residue to be whisked away with only a brush and water. When plaster or stone is ground out of the tongue area, errors occur when a model is hit by the burr. With Wonderfill, the need for grinding is eliminated entirely — also reducing the number of appliances that do not fit due to grinding errors.
---
Same with bleaching trays?
Pretty much. But with bleaching trays, the key is to create the tray from a model that has zero buildup so that nothing impedes the teeth from completely sinking down into the bleaching material. Wonderfill leaves no buildup as can occur with harder-to-remove stone/plaster and alginate.
---
What will ensure my best results when using Wonderfill?
Do not pop out Wonderfill from the tongue area until the plaster/stone has fully set. The only way you will have a "sticky" result is by removing Wonderfill too early. Otherwise, the brief steps are a snap and provide the same great results from model to model.
---
Can you use Wonderfill in the mouth to build a dam while doing class 2 work?
It is not recommended; We have not been FDA approved.
---
Is Wonderfill reusable?
Wonderfill can be reused just a few times before it becomes sticky. The key to using the product several times is to shake off any excess water from the impression tray before putting the Wonderfill product in the lower lingual void area. Also, be sure to the let the plaster/stone fully set (dry). If you do these two things, then you can reuse the product and still get excellent results.
Wonderfill the Fastest Easiest Way to to Fabricate Boxed and Beaded Impressions by Tom Zaleske
Remedy for Unlatching Oversized Boxed Impressions Using the Wonderformer by Tom Zaleske
The Development of Wonderfill by Gina Parker
Dental Creations' Wonderfill by Tom Zaleske
Using Wonderfill and Wonderformer for Implant Application
by Tom Zaleske
Pouring Study Models
by The Denture Man, James Angelone
Pouring Locator R-Tx Model with Wonderfill & Wonderadmix
by The Denture Man, James Angelone
Save time with Wonderwrap and Wonderfill
by Dental Creations, Ltd.

Orthodontic Pearls – A Clinician's Guide

– by Larry W. White, DDS, MSD

Wonderfill + Wonderformers

– by Tom Zaleske, AS

Model Making Made Easy
– by Kevin Morris, CDT

Read the Full Article »

Making Processed Baseplates More Efficient
– by Tom Zaleske, AS

Read the Full Article »

Saving Time on Fabrications – Without Sacrificing Quality

– by Tom Zaleske, AS

Read the Full Article »

A Better Way to Make Soft Tissue Models
– by Ross Greenberg

Read the Full Article »

Dental Lab Products: Pour Professional Models Using Wonderfill
– by Ellen Gambardella, CDA, M.Ed.

Read the Full Article »

Pouring Models Just Got Easier

– by Ellen Gambardella, CDA, M.Ed.

Read the Full Article »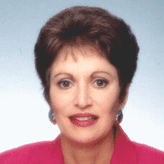 "Over the years I have poured numerous models while continually striving to make this task as efficient and easy as possible. I discovered that in one quick, simple step, I could fill the tongue area and voids in seconds by using the product Wonderfill. When you add up Wonderfill's time saving results, convenience, and ease of use, it equals satisfaction. I refer to this product as simple superiority. Try it and you will too!"
Ellen Gambardella,
CDA, M.Ed.
"What I found was that the real game changer for Wonderfill comes from a complimentary product; the Wonderformer, which when used with Wonderfill becomes an accurate, cost effective, time saving "system" for fabricating boxed impressions. The form is a latching metal box or former which, when used like a cookie cutter along with Wonderfill, boxes an impression which is ready to pour in 5 minutes."
Tom Zaleske, AS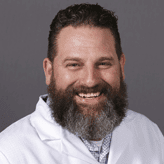 "Boxing and beading final impressions is a necessity for high-end cases. Using Wonderfill will save you 60% of the time and still give you 100% of the accuracy."
James Angelone
(The Denture Man)
"We've used Wonderfill for nine months, and I wouldn't go back to the old way! Mixing extra alginate for the tongue area is messy and time consuming. We're producing up to 15 models a day in our lab and the time I save on both models and voids is critical. Plus Wonderfill is water soluble, so clean up is a snap."
Lynn Rhea
Lab Technician
"I've worked in dentistry for 34 years, and I can tell you that on a scale of 1 to 10, Wonderfill is a 10! I scoop it into my hand directly from the container, place it in the tongue area, and I have an instant filler with absolutely no mixing, no mess. It is so fast. Products don't get any better than this."
Marcile McCrary
Orthodontic Clinician
"Model appearance is key. In my orthodontics practice, I show many models, not only to patients but to study groups. Now I can have a superb appearance with the added benefit of cutting time and waste."
Gerald S. McConnell,
D.D.S., M.S.
25 year member, AAO